Flu Clinics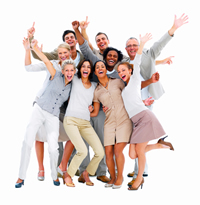 Norvar Health Services is a reliable and trusted source for the flu vaccine. Every year, we immunize thousands of individuals within our coverage areas. As part of our commitment to you, only highly qualified registered nurses provide the flu vaccine. Flu vaccine services are tailored and priced based on your organization's requirements.
On-site influenza immunization programs are conducted from October 1 through December 15th. Flu immunization of an employer's workforce can prevent over 80% of flu-related absences. These cost-effective on-site programs enhance the employer's ability to service its customers as well as the employer's bottom line.
We offer the quadrivalent (4-strain) vaccine. For years, flu vaccines were designed to protect against 3 different flu viruses (trivalent). This included an influenza A H1N1 virus, an influenza A H3N2 virus and one B virus. Experts had to choose one B virus, even though there are two very different lineages of B viruses that both circulate during most seasons. This meant the vaccine did not protect against the group of B viruses not included in the vaccine. The quadrivalent flu vaccine is designed to protect against four different flu viruses; two influenza A viruses and two influenza B viruses. Adding another B virus to the vaccine aims to give broader protection against circulating flu viruses.
Adults 65 and older have a choice of getting the high-dose trivalent flu shot, which may offer better protection against the flu. Human immune defenses become weaker with age, which places older people at greater risk of severe illness from influenza. Also, aging decreases the body's ability to have a good immune response after getting influenza vaccine. A higher dose of antigen in the vaccine gives older people a better immune response and better protection against the flu. The CDC is not expressing a preference of one vaccine over another at this time.
We provide employee self-scheduling capability through this website. Your employees can login with a specified user name and password and pick the slot of their choice within the allocated timeframe. Your administrator has the ability to view the schedule and print it as well as delete/reschedule appointments.
For additional information specifically oriented to on-site flu immunizations, contact us here. To schedule a clinic, complete the online form under scheduling.